Mankato Apartments
Available apartments, houses, and townhomes for rent in the greater Mankato area.
108 S. 4th Street Mankato, MN
(507) 345-3090
This house has 2 bedrooms, living room, bathroom and kitchen on the main floor. The upstairs has 3 bedrooms, living room, bathroom and kitchen. CA. Washer & Dryer in basement. The house has a deck off the main floor and a fenced in back yard. Tenants pay all utilities This unit allows pets. Maximum of 2. No Large Dogs. Additional $40 rent per pet. $200 Non-refundable fee per pet. * Photos are deemed reliable but not guaranteed. Listing is posted by Choice Realty, a property management company. Call 507-345-3090 or email choicere@hickorytech.net today.



Map
Contact
5 Bedroom
$1,500
Varies
Rented

Apartment Amenities:
Appliances Included
Central Air
Off Street Parking
Pets Allowed
Unit Dishwasher
Unit Washer & Dryer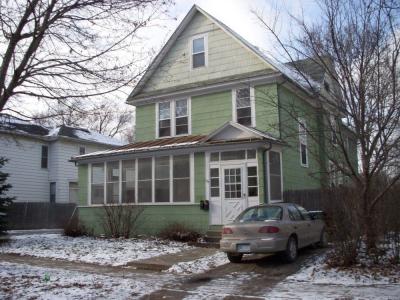 Contact Information:

Choice Realty
502 Range St.
North Mankato, MN 56001
(507) 345-3090
carriea@hickorytech.net