Mankato Apartments
Available apartments, houses, and townhomes for rent in the greater Mankato area.
116-130 Parsons Street Mankato, MN
5073873200
These beautiful brownstone units are 3 levels with an enclosed porch on the third floor overlooking a courtyard in the back. Each unit includes updated appliances and washer/dryer. Each unit is 2 bedrooms with the exception of 130, which is a four bedroom. This neighborhood has its own association and is very family friendly!



Map
Contact

Apartment Amenities:
Appliances Included
Balconies/Patios
Deadbolt Locks
Hardwood Floors
Pets Allowed
Private Entrances
Resident Controlled Heat & Air
Resident Pays Electric
Unit Dishwasher
Unit Washer & Dryer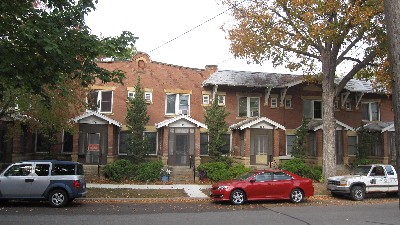 Contact Information:

Parsons Street Brownstones
116-130 Parsons Street
Mankato, MN 56001
507-387-3200
frentzco@hickorytech.net